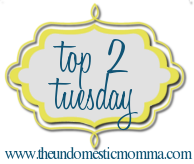 I'm linking up with
Taylor's
blog today. It's top 2 random facts about you...in our case... us.
random fact #1
I went to a Catholic school from kindergarten to 8th grade. I had to wear a uniform and two of my teachers were nuns. All that Catholic education as a child and now Kirby and I attend a non-denominational Christian church.
first communion
confirmation with my Aunt Lynn (my sponser) & family
random fact #2
Kirby's had many different hair styles. Two of them that stick out in my mind are the "mullet" and the "slicked back, sometimes in a ponytail" look.

Ocean City Beach Patrol, 1993
*you may have to click the picture to make it bigger*
10th Grade, 1987/88