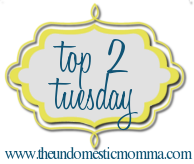 Top 2 Celebrity Hairstyles
I like a lot of long styles so #1 is any of the Kardashians.
I also like a lot of the short styles too so #2 is Kimberly Caldwell.
Obviously, I'm an indecisive person because I've had my hair long, short, straight, curly, blonde and dark.
**EDIT** I forgot about Carrie Underwood... duh!?